With spectacular views over the river Douro lies the beautiful and well looked after Manor House of Quinta de Santa Julia de Loureiro. The house is superbly furnished to a very high standard and is surrounded by beautiful gardens carefully tended by the estate staff.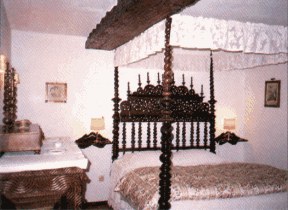 There are also wonderful views to be had while relaxing on the garden chairs surrounding the well kept swimming pool, situated on one of the terraces. Beyond the terraces of vineyards belonging to the estate you can see the steep terraces of other wine producers leading down to the river many hundreds of metres below.

The estate produces its own 'Santa Julia' wine and port which consistently win prizes in international wine contests. This is to be expected since the owner is a former wine consultant to one of the most famous port wine houses who include a proportion of Santa Julia port to give their own product 'body'.

The Quinta was constructed in the 17th century and has had various additions made over the centuries. Ownership has been passed down the same family through the generations.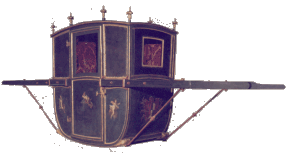 Displayed in the house is an ornate and well preserved litter which was used by ladies for travel in former times. It consists of a cabin that was suspended with a horse at the back and front. It had all the modern comforts of its day including a portable toilet.
Within the main house there are four beautiful double bedrooms available to guests each with ensuite bathroom. In addition, guests have the use of a large living room.
In the surrounding estate there are three cottages which have been lovingly restored to provide guest accommodation.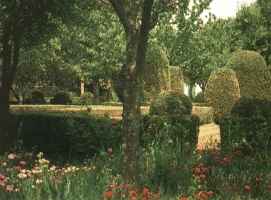 The largest, Casa de Portela was previously used as a distillery but now has two double bedrooms with another two beds in mezzanine floor. There is a fully equipped kitchen and a large living room. The large covered terrace has views through the trees across the Douro valley.
There are also two one bedroom cottages finished to the same high standard each with a kitchenette and a living room with an open fireplace. All the cottages have central heating for winter visits and are connected to each other by telephone.
There are good road connections from Porto Airport, 90 kilometres away using the motorway which goes as far as Amarante following which the road climbs over the pass and down into the Douro valley. The journey from the airport takes about 1 3/4 hours. There is also a regional airport at Vila Real with two flights a day to Lisbon.
Casa da Portela is a cottage in the grounds of Quinta de Santa Julia de Loureiro and is rented on a self- catering basis.