Hotel Tivoli Coimbra is a modern four star hotel, centrally located, close to some of the most beautiful monuments in Portugal.
Long ago, this area was occupied by celts but it was with the Romans that the region suffered a significant cultural transformation.
The presence of the Romans is still visible in the various archaeological remains.
During the wars against the Moors, Coimbra gained the status of capital of Portugal between 1139 and 1256. For that reason, Coimbra carries the roots of nationhood, and, for visitors, the opportunity to visit some of the country's most fascinating historic associations and treasures.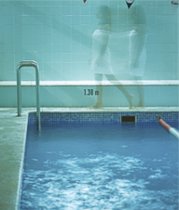 Coimbra is the city with most academic tradition in Portugal and a visit to the Universidade de Coimbra is a must. Wander through the famous library and steep in the tradition of the students' black capes, with each tear representing the amorous conquests.
Hotel Tivoli Coimbra has a total of 100 bedrooms, including 5 suites. All bedrooms have private bathroom and are equipped with air conditioning, satellite TV, video channels, radio, direct dial telephone, minibar and safe. Superior rooms have a large safe and hair dryer.
Located on the mezzanine floor of the hotel, the Porta Ferrea restaurant offers local and international cuisine with a top class service. The restaurant has capacity for 70 persons.
The Lobby Bar is located in the ground floor of the Hotel.

Leisure facilities include a health club and an indoor swimming pool.
Further facilities and services available at the hotel include limited room service, laundry, rent-a-car, tours and excursions, exchange service, business center with free ADSL line, WI-FI in public areas and parking for 30 vehicles.
The Hotel has 5 meeting rooms, ideal for events such as meetings and banquets. Each room has Internet connection and Audiovisual material may be provided on request.
Coimbra town centre has much to offer to visitors, as well as the Baixa, by the Mondego river, a warren of fascinating narrow streets, full of shops, cafes, restaurants and churches.
For children, the Portugal dos Pequeninos theme park is undoubtedly the biggest attraction, where Portugal's key historical and cultural landmarks are reproduced in miniature constructions, up to 4 metres high.
The hotel is approximately 139 kilometers from Porto international airport and 197 kilometers from the international airport in Lisbon.