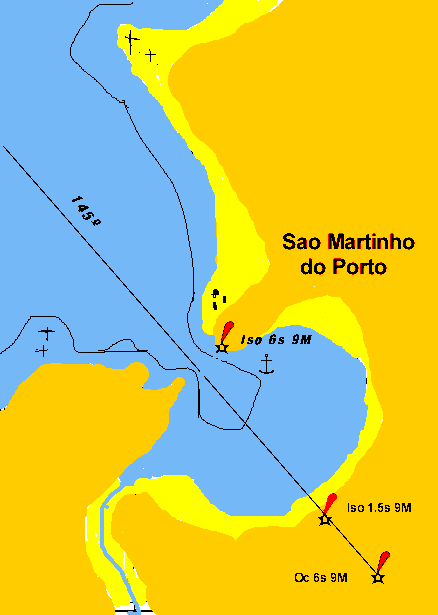 A small circular cove in the cliffs. The shallow entrance results in breakers at the entrance even with a modest swell.

Obviously, this anchorage should only be entered in calm weather in daylight and should not be entered if you cannot afford to wait for suitable weather before leaving.

There are a few cafes and bars and bus and train connections.

The narrow entrance and the large sandy beach gives some of the warmest swimming water on the west coast of Portugal.