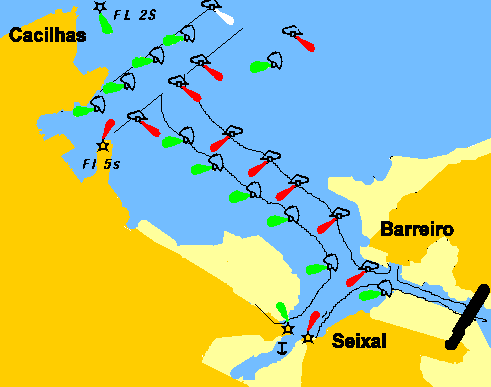 The anchorage provides an alternative to the marinas at Lisbon.

There is good shelter in the tributary of the Tejo (or Tagus) River and nearby there is limited shopping and some restaurants.

Cross river ferries run to the centre of Lisbon. In addition, access to Lisbon can be obtained using a bus to Cacilhas and then using the frequent ferry to Lisbon.

It is reported that the water barges, which previously used this river, now no longer operate.