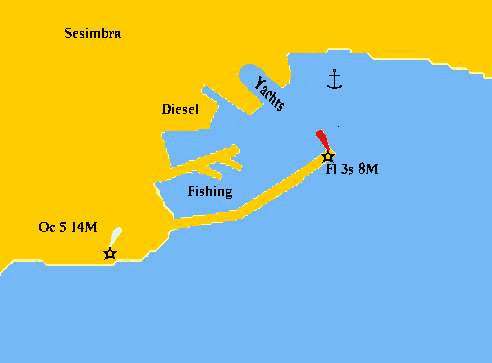 Sesimbra is an attractive fishing town that caters for day trippers from Lisbon. At night the line of restaurants to the east of the fort are crowded with visitors.

There is a well sheltered summer anchorage off the beach or alternatively, vessels may lie to the wall in front of the slipway at the east side of the harbour. The wall is smooth but with a limited number of ladders. It has accommodation for about 30 boats in rafts. No charge is made for lying against this wall.

The rocks previously shown in the area have been removed.

Diesel is available near the fish market.

There are express buses to Lisbon or, a local bus can be taken to Cacilhas and the ferry across the river. Due to traffic problems in Lisbon, the latter is often quicker.