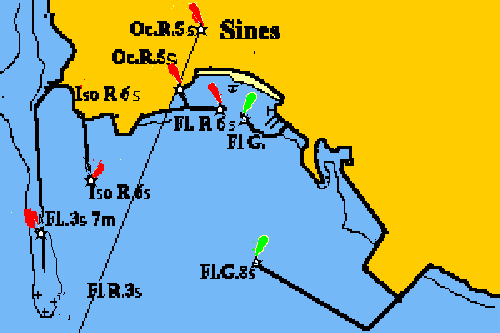 The building of the new southern mole and the small marina have now made Sines the obvious stop to prepare for the longish journey round Cape St. Vincent.

Yachts can also anchor off the beach. There is often rivalry between the yachts anchored here when a place becomes available in the small marina.

Although an industrial town and harbour, this is not evident from the town or marina and the land based guides should not be believed. The beach is cleaned daily which sets the tone for the whole town.

When entering from the north make sure that you identify the port hand buoy marking the end of the breakwater which was destroyed in a gale in February 1979. The light on the breakwater is not near the end of the above surface structure and underwater obstructions continue to the buoy.

The town is on a hill and the pedestrian route is longer than expected. Some might prefer to take a dingy to the beach under the castle.

The main claim to fame of the town is that Vasco de Gama was born here, possibly in the castle since his father was Mayor.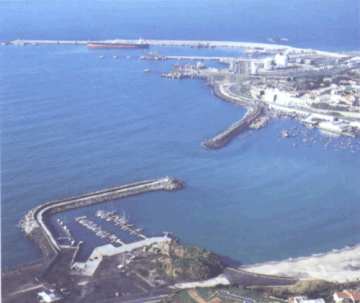 .